Survey to reveal attitudes on project management progress
Project Manager online's 2013 Professional Project Management survey will, in its second year, focus on how attitudes have changed towards project management professionalism and education.
"Last year the survey revealed that project managers found value in joining professional associations to progress their careers and to network with other project practitioners," said Adeline Teoh, editor of Project Manager online. "The results also showed that project managers often undertook further education and training while in a role, and that they were more likely to initiate this themselves."
Teoh says it will be interesting to see how current conditions affect project managers' attitudes to professionalism and education. "Anecdotally, I hear that a lot of employers are waking up to the fact that 'project manager' is not just a role title but a discipline. With the Australian economy doing well relative to the rest of the world, but still hanging in the balance, I've decided to add an extra question on hiring project managers and I wouldn't be surprised if the survey results showed greater value placed on qualifications and certifications."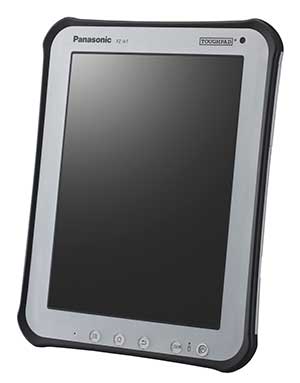 Australian survey participants will be in the running to win a Panasonic Toughpad, pictured right, the world's most secure fully rugged Android™ tablet. Valued at $1,499, the Panasonic Toughpad FZ-A1 is designed to resist high impact and is sealed against dust and water spills. It is ideal for mobile project managers working under all conditions, from healthcare and construction to defence and mining. The Toughpad also features a security processor in the chip to protect the user's data whether in the office or out in the field.
Also on offer to global survey participants are five 6-month subscriptions to The PM Channel's Development package, which features valuable content from international project management conferences, short courses and a best practice series to sharpen your project management skills. Valued at more than $110 (£75) each, it is best suited to practising project professionals who would like to boost their continuing professional development.
Take the 2013 Professional Project Management survey by 17 March 2013 to share your thoughts and be in the running.
See competition Terms & Conditions.