Strategy and the role of program management
In this type of organisation, program management could be labelled as: "The governance and harmonised management of a number of projects and other actions to achieve stated business benefits and create value for the stakeholders."
But, developing a strong program culture involves a shared understanding of a number of objectives and a strong framework that can be outlined in four key program components: decision management, governance, stakeholder management and benefits management.
Key program components
The main program guides and standards already recognise strategy alignment, governance, stakeholder engagement and benefits management as key program components. Decision management is a new area of development that requires both a learning cycle (the actual decision making process) and a performance cycle (the decision realisation process).
Experienced managers know that successful change takes time and requires a sound decision making process. They also understand that decision making is not just about tools, but about making the right choices, based on objectives that have been agreed and can be measured. Making sense of the issues at hand, generating ideas and elaborating them into viable options are essential elements of a sound decision making process.
Figure 2 depicts the whole program management lifecycle including not just the decision-making (top of the diagram), but the decision implementation (bottom of diagram).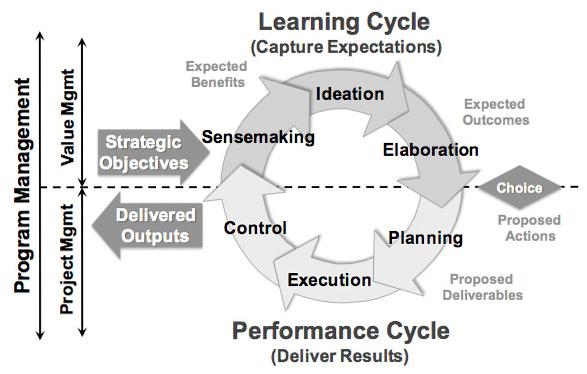 Figure 2: The Program Decision Management Cycle
In line with recent developments in organisational management, mature organisations also implement new ideas for the other key program components. More and more, organisations recognise the need to align the business with strategic objectives and in particular change initiatives like projects and programs; in program management, this is translated by a sound selection process for projects and other initiatives, as well as an agile governance process that allows for change when required by external or internal pressures.
Whereas most organisations focus on the control aspect of governance, mature organisations consider a broader area of governance that includes leading: defining the vision; structuring: providing the structures and resources necessary to achieve the vision; and conforming: making sure the vision and value are achieved.
They adopt a stakeholders' management perspective that goes beyond roles and responsibilities of the different program stakeholders to include the steps necessary to manage and engage stakeholders. Understanding the required contribution of the different program stakeholders is an essential element of both program governance and stakeholder management because both boundaries and relationships between the responsibilities of the different program actors should be clearly identified to enable a smooth transition process between the strategy, the program and operations.
Finally, benefits management includes the development of a sound benefits management system, from the definition of meaningful expected benefits to their actual measurable realisation. In order to ensure the realisation of strategic objectives, the program lifecycle is cyclical to enable regular assessment of benefits, evaluation of emergent opportunities and pacing of the process; it takes into account the 'interdependence' of component projects to ensure strategic alignment.
To achieve this, a program lifecycle must be iterative, rather than linear, include periods of stability and have a learning and systems perspective. Executives and sponsors become change leaders by taking responsibility for three steps that underlie every program decision: value creation, transition and value realisation.