Brookfield Multiplex completes fairy garden project
Better known for its construction of specialised buildings such as universities, laboratories and hospitals, Brookfield Multiplex completed a different kind of project recently—a fairy garden.
The garden is an 85 square metre area that forms part of the Paediatric Ward of the Royal North Shore Hospital in Sydney. Brookfield Multiplex recently delivered the $144 million Clinical Services Building of the hospital.
"The team really enjoyed collaborating on this project and creating something special with the garden to help make time in hospital enjoyable for sick children," said David Ghannoum, Regional Managing Director of New South Wales at Brookfield Multiplex.
The fairy garden features a wishing well, cubby house, vertical green garden, mushroom seats, beautiful butterflies and a waterfall.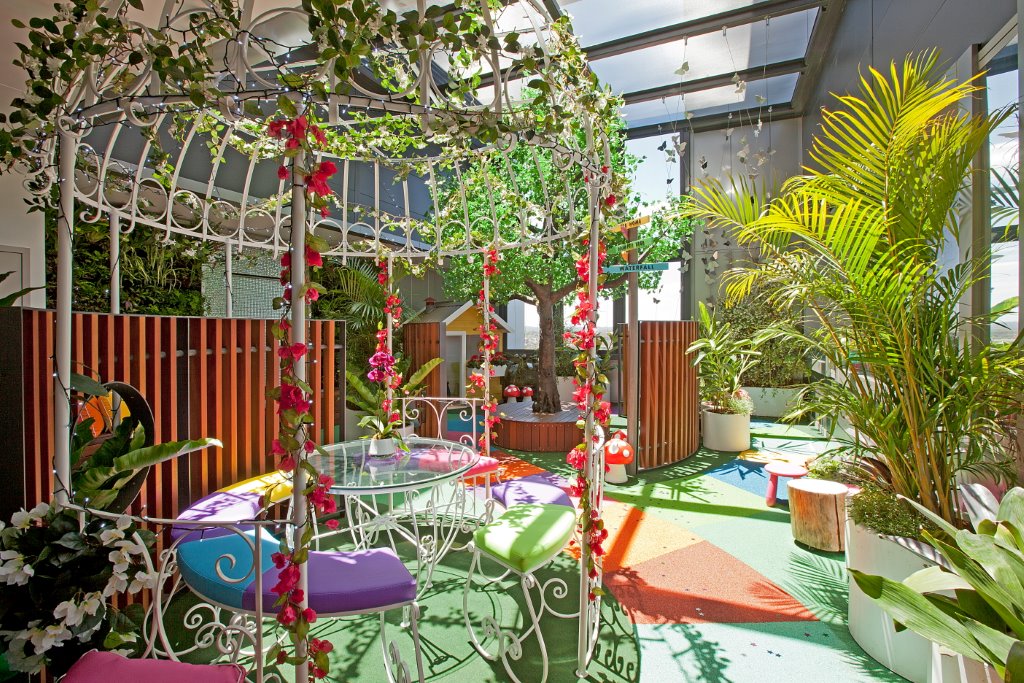 Brookfield Multiplex donated the costs associated with its own management and work on the garden and the project team, including its sub-contractors such as Climatech, Star Electrical, Axis Plumbing, Innovative Fire, De Martins and Gasparini, ACE Demolition, Foxville and Pacific Steel, chose the garden as the worthy recipient of the $10,000 it raised through its 'Action Cards' Health and Safety initiative.
The Action Card scheme is an innovative way of going above and beyond industry standards, and engaging site workers to work together to achieve the goal of zero accidents. The proceeds will be used for the ongoing maintenance of the fairy garden.
The new eight-storey Clinical Services Building is the final construction to be complete of the $1.2 billion redevelopment of Royal North Shore Hospital.
It includes 40 maternity beds, 32 neonatal intensive care Unit cots, a state-wide burns unit (including 12 specialist burns beds), 24 paediatric beds, a new 32-bed mental health inpatient unit (including a 12-bed high dependency facility), a musculoskeletal ward and a 60-bed inpatient unit.